Why DIY Teeth Whitening May Hurt (Not Help) Your Teeth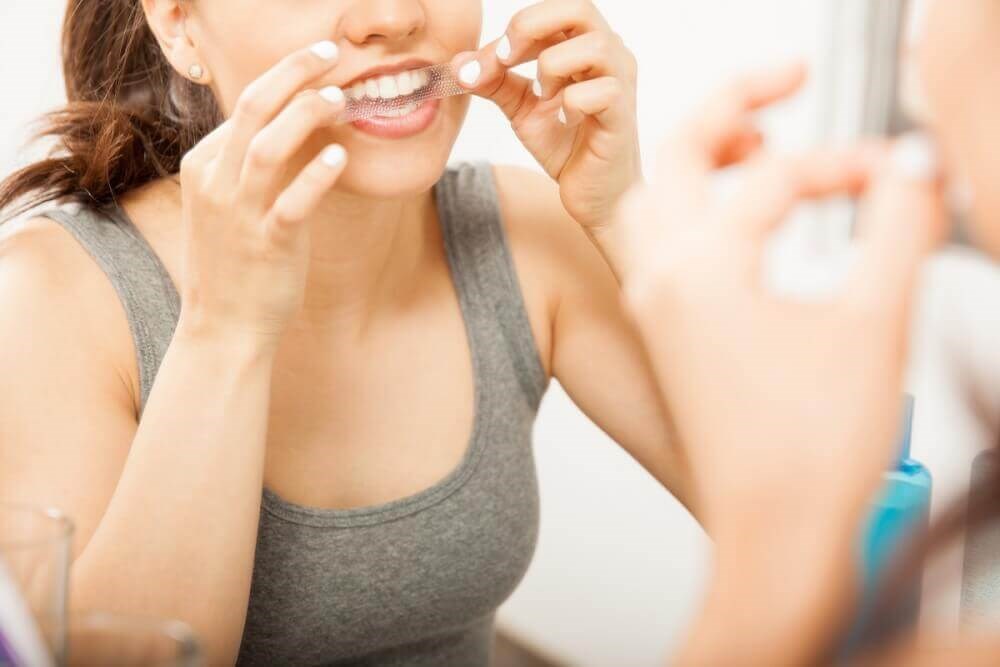 Are you interested in achieving a more dazzling smile with do-it-yourself teeth whitening? At Ingber Dental, our best advice is to tread carefully. In the hands of a professional, teeth whitening can quickly and safely create a gorgeous smile. However, DIY teeth whitening — either with over-the-counter bleaching kits or household materials — can cause uncomfortable side effects and possibly even hurt your teeth instead of improving their shade.
Avoid Using Household Products
In general, you should not use household products like baking soda, hydrogen peroxide, lemons or activated charcoal to lighten your teeth. The American Dental Association warns that there is no evidence these household staples are safe nor effective for DIY whitening.
The results may be hardly noticeable but the side effects can be uncomfortable and possibly dangerous.
Baking soda, activated charcoal, apple cider vinegar and lemons can wear down the tooth enamel, revealing the next layer of tissue (which is soft and yellow). They can also cause tooth sensitivity and irritate the gums and soft tissues of the mouth and throat.
Use Over-the-Counter Kits Carefully
Although over-the-counter teeth whitening kits are safer than household products, many users run into unwanted side effects. Tooth sensitivity is common, and if the bleaching agent leaks into an unfilled cavity, the pain can be excruciating. Also, universally sized whitening trays or generic whitening strips may not securely fit over the contours of the teeth; if this is the case, the bleach can leak and cause gum irritation.
Furthermore, many users also find that OTC whitening kits provide minimal improvement; the bleaching agents are not concentrated enough to create a noticeable transformation. Or worse, they can work unevenly, giving the teeth a splotchy or patchy appearance.
Whiten Teeth Safely and Effectively
Ultimately, the quickest, safest and most effective way to achieve a brighter smile is to have your teeth whitened by a dentist. The dental team at Ingber Dental in Washington, DC uses more concentrated bleaching products and takes precautions to minimize uncomfortable side effects like sensitivity and irritation. We can also check for any areas of decay or cavities that should be addressed before we begin bleaching.
Our team performs chairside whitening with the Zoom! system. We can also provide customized take-home trays to maintain the results of chairside whitening.
Contact Ingber Dental
To learn more about professional teeth whitening at Ingber Dental, please contact us at (202) 331-7474 or email our practice today.