Lightning-Fast Teeth Whitening: Brighten Your Smile in Time for Valentine's Day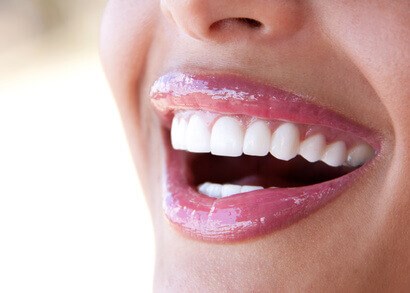 Imagine sitting across the dinner table from your significant other on Valentine's Day, celebrating your relationship over a nice meal and a bottle of wine. Someone offers to take a picture of the two of you to commemorate the holiday, but you suddenly feel uncomfortable with the way your smile looks — specifically, the color of your teeth. You smile unnaturally or duck your head to avoid meeting the camera. This doesn't completely ruin the mood, but you feel a little embarrassed or uncomfortable for the rest of the meal.
Don't let dingy or discolored teeth put a damper on your evening. There is an easy answer: teeth whitening or teeth bleaching, which you can schedule at the office of Dr. Kenneth Ingber, a cosmetic dentist in Washington, D.C., prior to the holiday so you feel your best on the big night.
Let's look at teeth whitening in a little more detail, so you are more familiar with what to expect.
Is Teeth Whitening Right for You?
Teeth whitening is an effective solution for individuals who have stained or discolored teeth because of the following factors:
Smoking
Certain beverages (e.g., coffee, tea, red wine)
Certain foods (e.g., carrots, oranges)
Tetracycline and other medications
Trauma
Age (i.e., natural wear and tear can cause the teeth to darken)
What Happens During a Teeth Whitening Treatment?
Dr. Ingber prefers to use Zoom! Whitening, which is an in-office system. The total treatment time is less than an hour.
First, a rubber device will be placed over your gums to protect them during treatment. The Zoom! Whitening solution will be applied to your teeth; then, a unique Zoom! Advanced Power Chairside Lamp is directed at the teeth for about 15 minutes to activate the whitening solution and help it penetrate the tooth enamel. The lamp is removed, more whitening solution is applied and the entire process repeats itself. In most cases, our Washington, D.C. teeth whitening patients receive three treatments, which take about 45 minutes.
Advantages of In-Office Teeth Whitening
In-office teeth whitening treatment is quick and painless. You may have some very mild tooth sensitivity afterward but this should be temporary. Treatment can lighten the teeth up to nine shades, so your results should be noticeable not only to your Valentine's date, but to the entire restaurant!
Smile Bright for Your Valentine
For more information about whitening your smile in time for Valentine's Day, please contact Dr. Ingber at call (202) 331-7474.