Foods with Natural Whitening Powers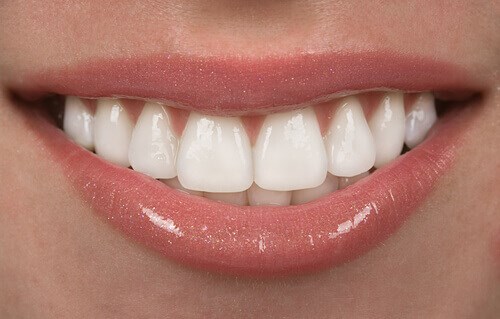 A few months ago, Dr. Kenneth Ingber blogged about foods that prevent tooth decay. If you read the post, you learned that foods like cheese and raisins are great for fighting off decay for a healthy set of pearly whites.
Since we've discussed how diet can improve the health of your teeth, what about the beauty? You might be surprised to learn that certain foods have natural whitening powers and can help you achieve a luminous white smile. Incorporate the following foods into your diet and watch your teeth take on a brilliant gleam:
Strawberries
Strawberries can be incorporated into almost any meal, and are great for bright, white teeth. One of strawberries' primary components, malic acid, is known to remove surface tooth discoloration. Eat as a snack, add to a salad, or simply mash up and rub the berry on your teeth (don't forget to floss afterward to remove the seeds!).
Walnuts and Almonds
Virtually any nut with a lightly abrasive surface will rub plaque and stains off the teeth. Enjoy a handful of nuts or seeds as a healthy snack.
Onions
Onions are good for the appearance of your teeth, but maybe not in the way you would suspect. Since they are so toxic for your breath, you're more likely to brush your teeth after eating them (which is great for the health and beauty of your smile!). Onions also have powerful sulfur compounds that kill various types of bacteria. Freshly peeled, raw onions are the most potent.
Broccoli
If you squint your eyes, broccoli florets almost start to resemble the bristles of a toothbrush. Think of raw broccoli as a natural toothbrush; these crunchy veggies will scrub and polish the tooth surface. Broccoli's iron content also helps protect the teeth from enamel-degrading acid produced by bacteria.
Cheese
Cheese is good not only for fighting cavities, but also for beautiful teeth! Hard cheeses are some of the best sources of calcium (essential to strong teeth and gums) you can find. Most cheeses are colorless, so they won't stain your teeth, either.
Diet Not Making a Difference?
If your daily serving of nuts or strawberries is not giving you the pearly whites you desire, consider a professional teeth whitening treatment with Dr. Ingber. He prefers the Zoom! whitening system, which provides dramatic whitening results in one appointment. Dentist-supervised, in-office treatment allows Dr. Ingber to control the potency of the ingredients for a safe, comfortable experience.
To make an appointment with Dr. Ingber for professional teeth whitening, please call 888-549-7682 or send us an email today.