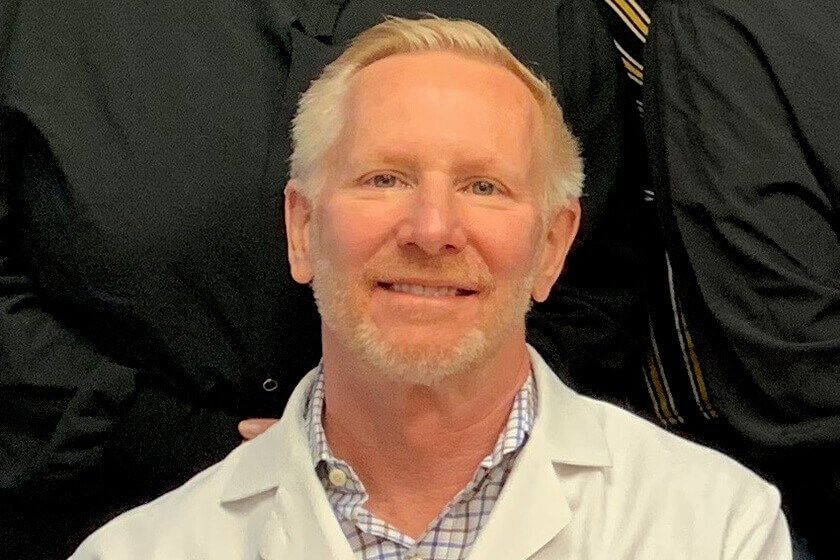 Charles Porvaznik, DMD joined our dental practice after practicing privately in Hershey, Pennsylvania for over twenty years. He is a graduate of the University of Pittsburgh Dental School.
In addition to being a well respected dental diagnostician and clinician, Dr. Porvaznick has special expertise in Invisalign orthodontics, sleep apnea, and snoring therapy. We feel very fortunate to have this most talented and valuable member on our team.
Dr. Porvaznik has extensive skill in providing Invisalign orthodontics to help his patients achieve more appealing smiles. His goal at Ingber Dental is to offer both functional and aesthetic results for the benefit of his patients.
Dr. Porvaznik is a graduate of the University of Pittsburgh Dental School. He joined our dental practice after having been in his own private dental practice in Hershey, PA for the past twenty years.
Dr. Porvaznik is a member of many dental organizations, including:
American Dental Association

International Team for Implantology (ITI)

American Academy of Orofacial Pain
Reviews
"I am so glad that I chose Dr. Porvaznik for my Invisalign treatment. My case was not an easy one, so it took some time, but every step of the way I felt like I was in great hands - both with him and with his assistant who handles impressions and scans. Dr. P is a very smart, personable dentist who seems to love his work and who has very high standards for end results. He carefully listened to my questions and concerns and offered thorough explanations of options and his recommendations. The office is very well managed and staff are courteous. I never had trouble making an appointment and never had to wait. I am extremely pleased with my Invisalign results. When a different dentist at a different practice subsequently caused some new alignment problems when putting in new crowns, Dr. Porvaznik went above and beyond to help me resolve them. I highly recommend him as someone who is both talented and trustworthy."
L.S.
Yelp
"What to say about Dr. P?  He is kind, thorough, fair, and very fun.  I've been his patient for over 8 years and can only say positive things about him.  His office staff are easy to deal with, he is not too difficult to get an appointment with, and I always feel very well taken care of when I'm in his exam chair. I've had two occasions to see his partner, Dr. Ingber, who was also a really wonderful dentist. If only all medical professionals could be as fantastic as Dr. P!"
E.G.
Yelp
"I recommend Dr. Porvaznik to all of my friends who move to DC.  I was referred to him years ago by a friend who works at the Washington City Paper (which I mention because he has the best waiting room magazine selection I've ever seen: New Yorker etc.).  He is unusually friendly, as is his staff - they never fail to put me at ease.  They are very efficient in getting you in and out quickly, which is important if you are trying to get back to work.  I have never had a hard time getting an appointment, either."
J.Z.
Yelp
"My review is for Dr. Charles Porvaznik. He did my Invisalign treatment and I could not be happier with the results and the whole experience. I did my research and I had consults from 3 different dentists in DC/Virginia before choosing Dr. Porvaznik. He is a true perfectionist (what you want in this line of work!), totally professional and he is so friendly. He has pride in his work and you can tell he really cares about his patients. I also found the price to be quite reasonable when compared to the other quotes I got. If you're thinking about doing it, go with him as you know you'll be in good hands. I couldn't recommend him more. Also, he usually runs right on time with his appointments which is awesome."
C.C.
Yelp
"Highly recommended! Dr. Porvaznik has been my dentist for almost 2 years now and I've had positive experiences every time.  My appointments begin on time and the staff is very friendly.  On my first visit, we sat in his office discussing my dental history, concerns, etc.  He does a thorough examination and is very receptive to questions."
M.B.
Yelp